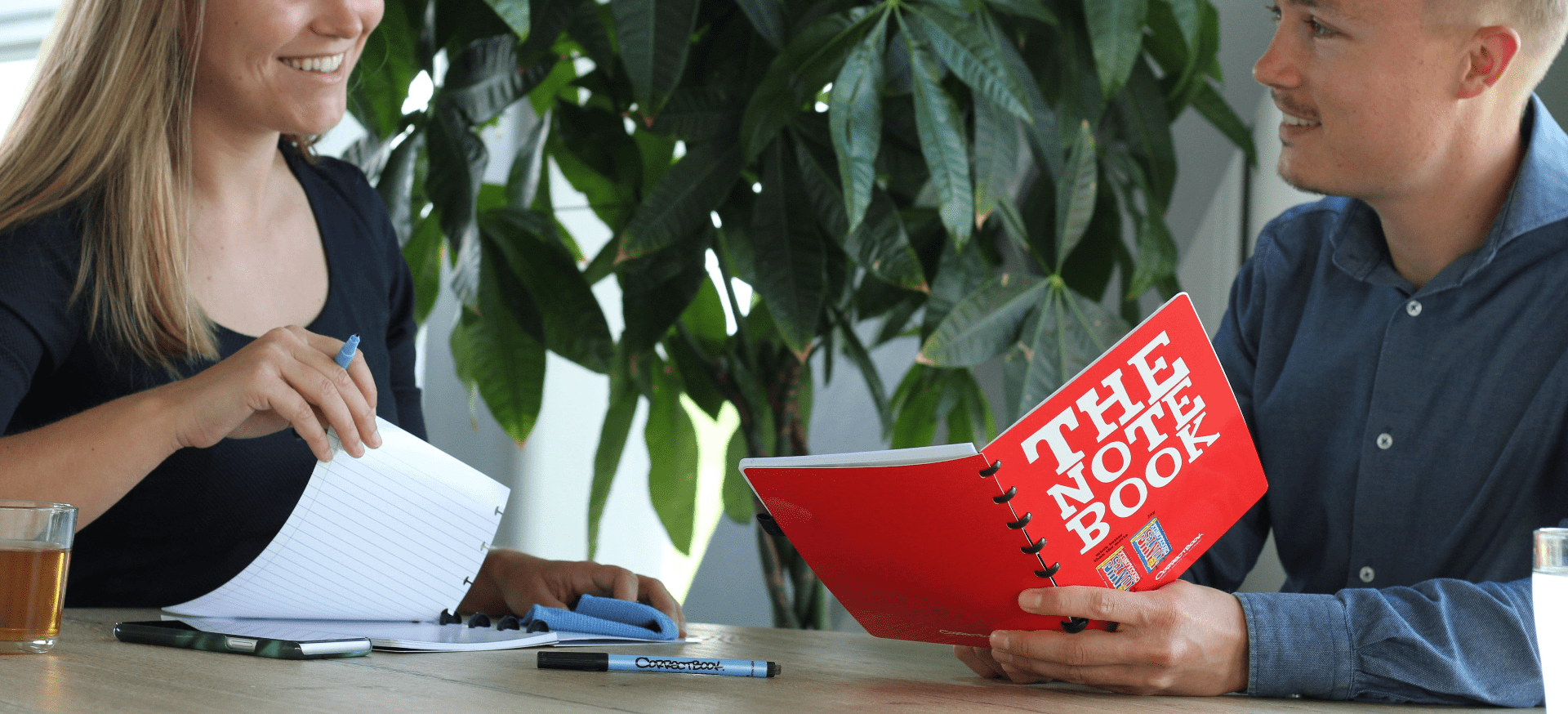 Personalises Erasable Notebooks with a story.
Promogional Gift of Year
2017, 2018 & 2019.
Corporate Orders
Correctbook
Correctbook is a social enterprise producing erasable notebooks for individuals and businesses. These sustainable notebooks are good for the environment, and furthermore Correctbook is working on a solution for illiteracy through development projects in Africa.
Personalisation?
The erasable notebooks from Correctbook can be fully personalised. Choose your size, the type of cover, the cover print (inside and outside), and the inside (type of pages). Together with an account manager, you can easily create a Correctbook that fits your business and budget. We think it's important that you are happy with the product, so we are offering a warranty on the quality of the end product.
Contact an Account Manager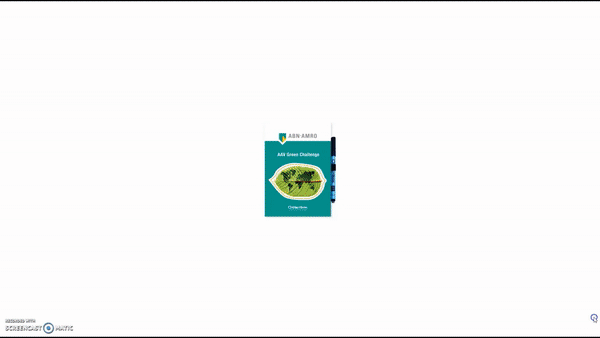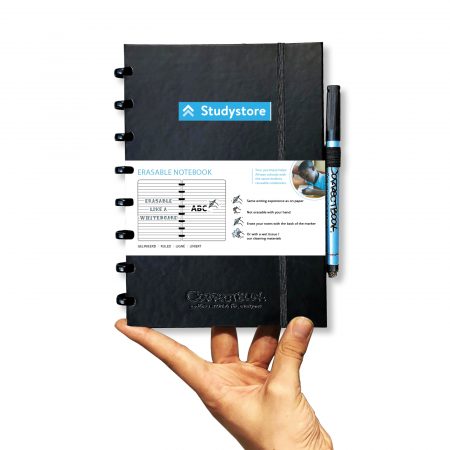 120,000
> Corporate Correctbook users
75,700
> Children in development aeras with a Correctbook Writing Set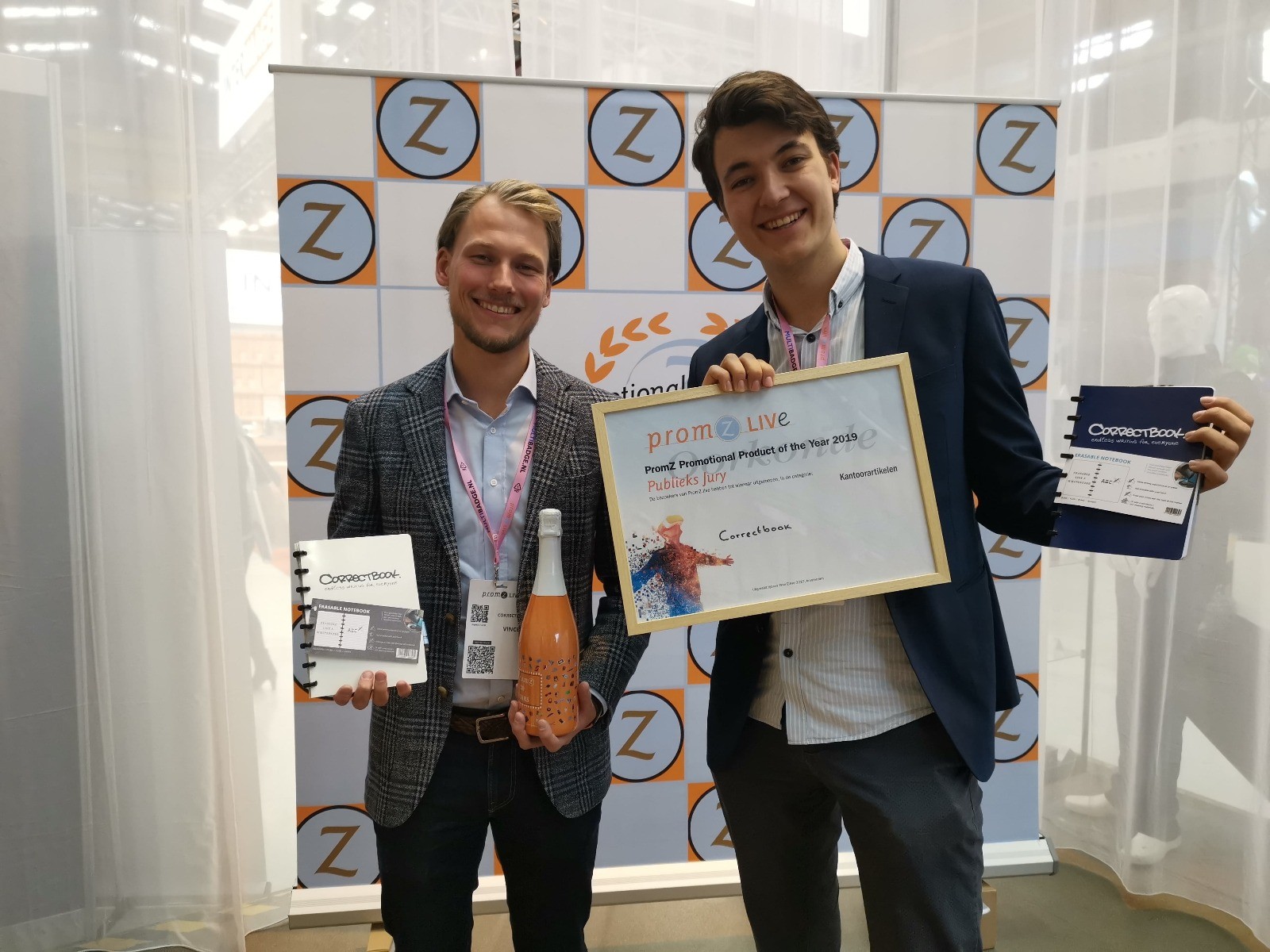 Correctbook Promotional Gift of the Year 2017, 2018 & 2019!
"It's almost unbelievable. Winning the title of promotional gift of the year usually happens only once, when the product is still new. The first year, we won the title thanks to the jury. The following two years, we won thanks to the visitors who came to see us at the annual PromZ conference in the Kromhouthal in Amsterdam. It's incredible how much support an idea will receive, if you are really trying to achieve something beautiful."
Correctbook printerd in full colour, completely custom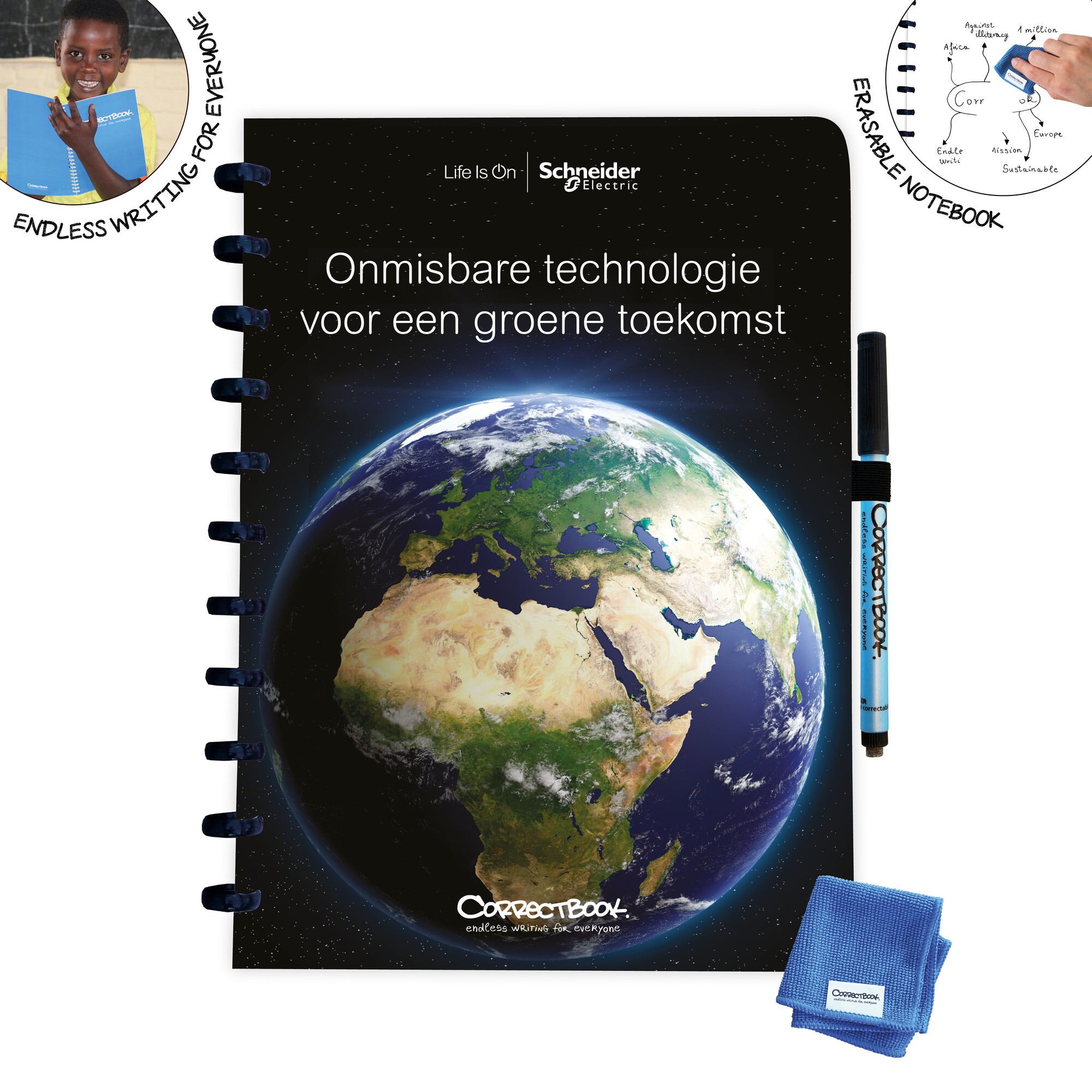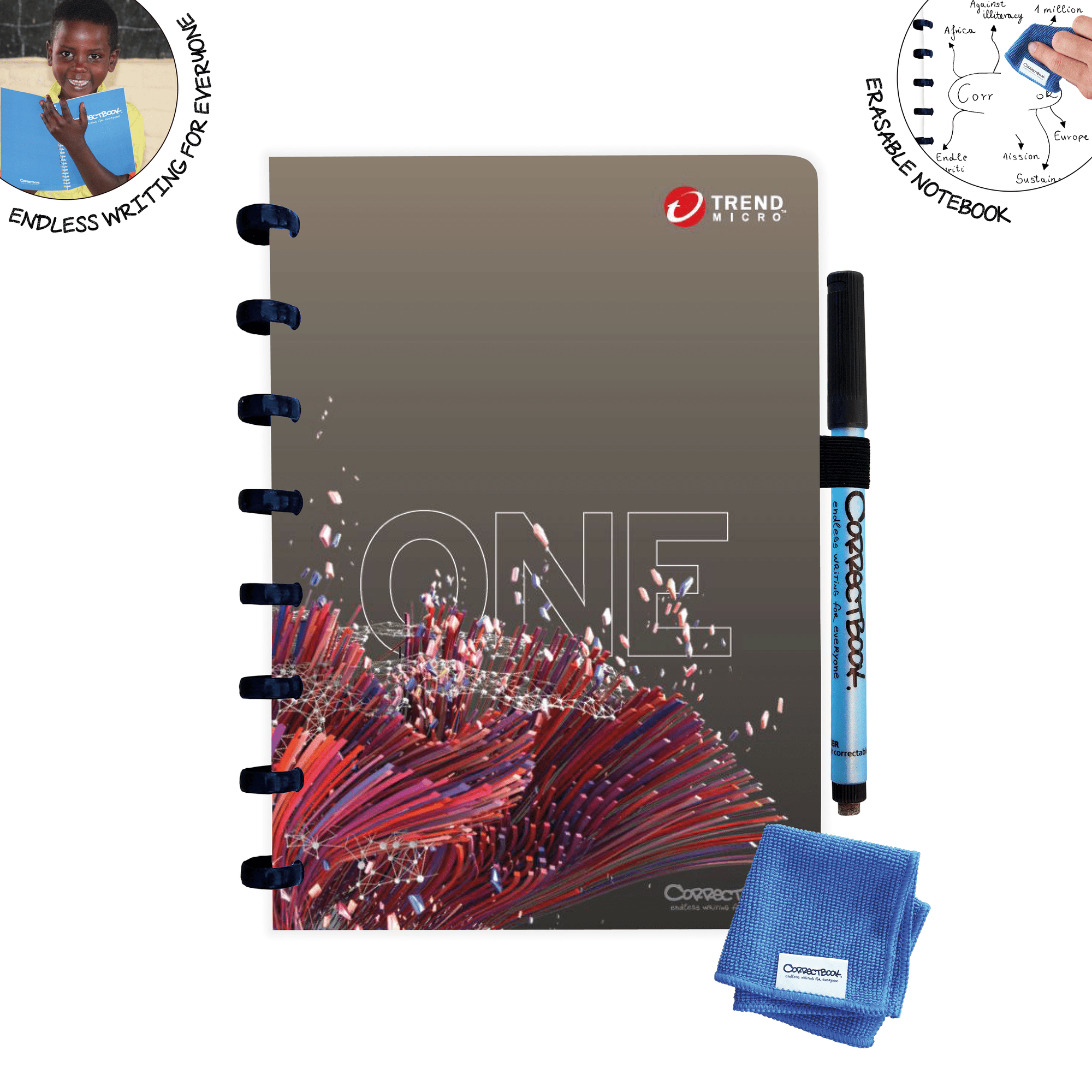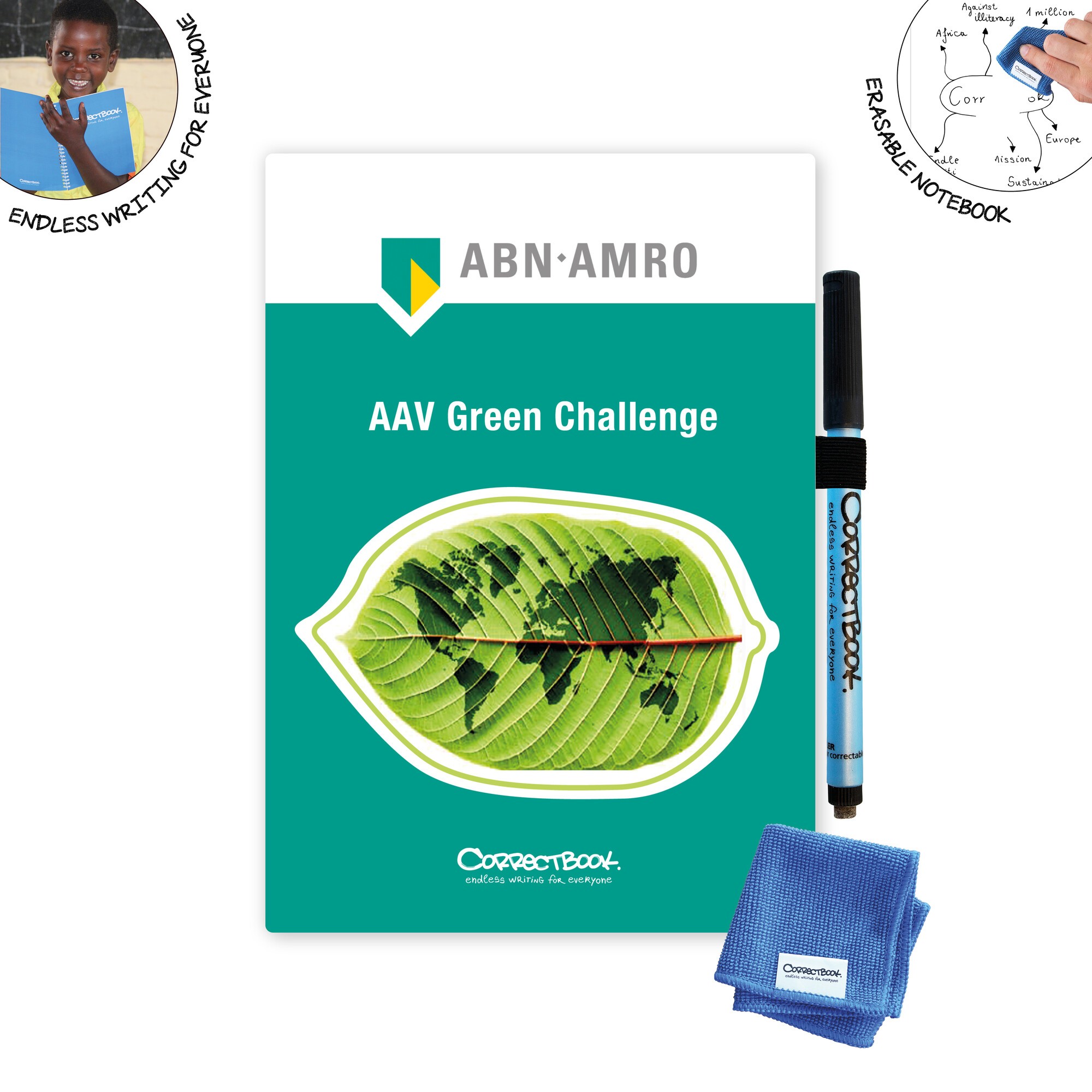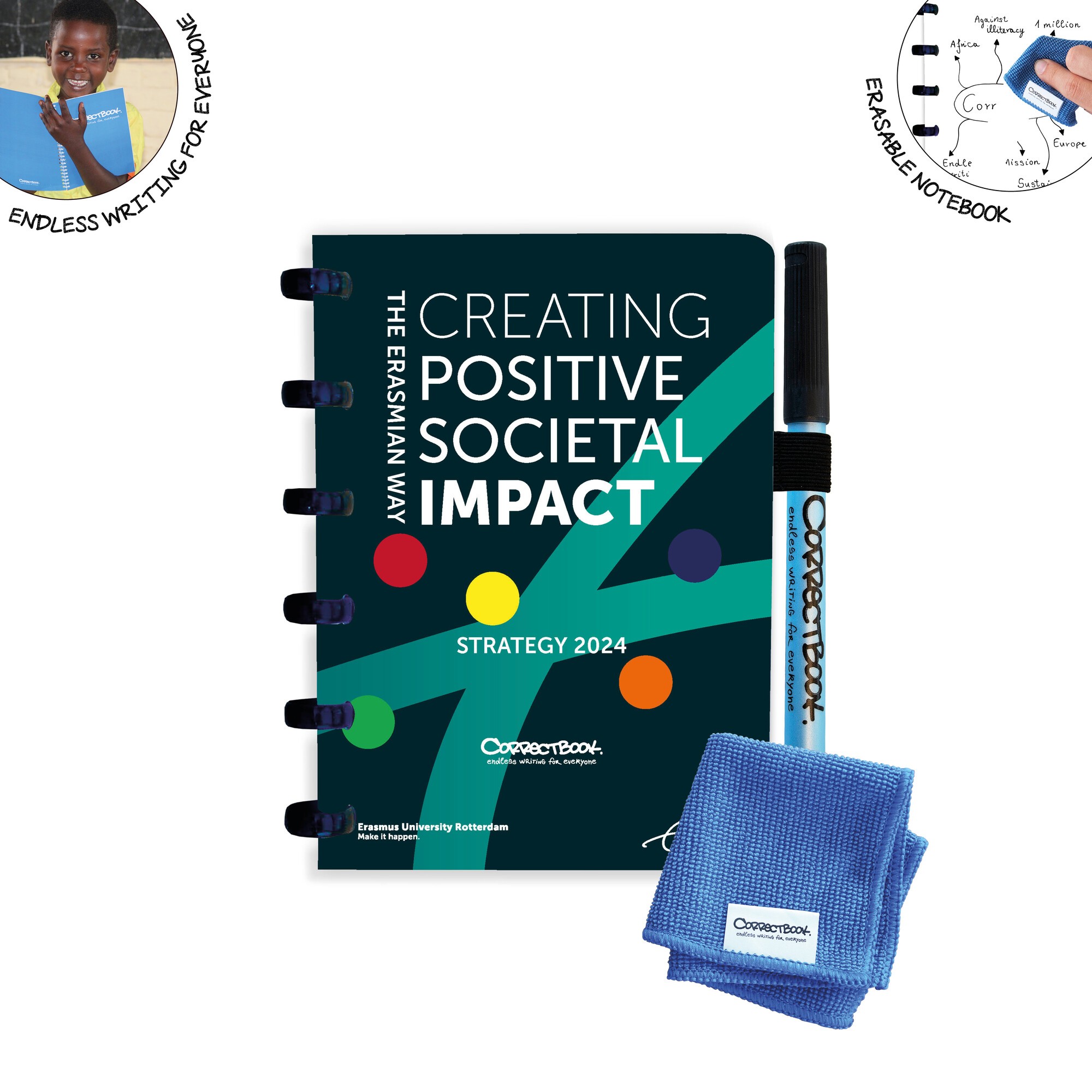 Companies that preceded you