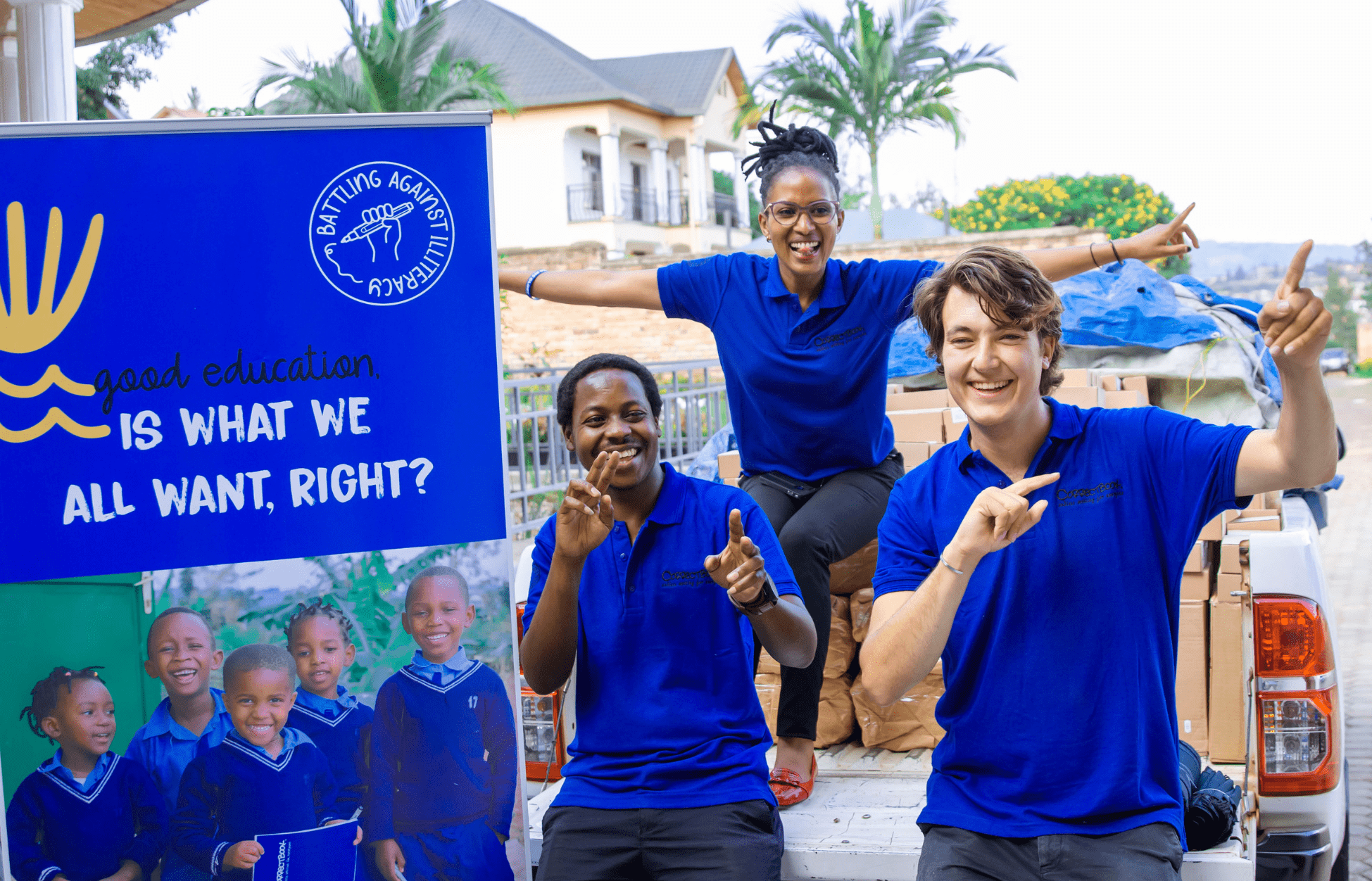 Correctbook Africa B.V.
Correctbook Africa B.V. was officially founded on the 9th of September 2021, with the goal of creating more impact. It is important that writing is made available to everyone in the world. That includes children living in difficult to reach areas in developing countries. In order to achieve this, the new subsidiary company Correctbook Africa B.V. was established. In this way we want to, aside from bestowing the donations from the sales turnover, make the Correctbook writing materials more easily accessible in African countries. What makes this adventure extra special? Sam's dream and the mission of Correctbook started in South Africa as well!
How will we realize more impact?
By entering new markets like the NGO- and donor market as well as the local commercial market. Apart from that we want to establish a local and efficient distribution channel and a local production location. We will keep making impact in Europe and you can help us with that! In which countries are we already making impact? In the following African countries: Rwanda, Kenya, Ethiopia, South-Africa, Ghana, Gambia, Malawi and Uganda.
Battling against illiteracy
This great moment in the history of Correctbook should definitely be celebrated. That's why we launched a special edition Correctbook; the 'Correctbook goes Africa'. This is a Correctbook A5-size with a special designed cover with African vibes. Cool right? The great thing is, with the purchase of the 'Correctbook goes Africa' you also contribute to erasable writing material for children in developing areas. Together we make writing accessible for everyone in the world!