Correctbook Goes Africa Special Edition A5
Ordered before 15:30, shipped the same day
Promotional gift of 2017, 2018, 2019 - Social Innovation 2018
Description
CORRECTBOOK GOES AFRICA SPECIAL EDITION A5
Sam van Tol, founder of the Rotterdam social enterprise Correctbook, went to South Africa on October 2, 2021 for five months to personally reinforce his goal of making writing accessible to everyone. For this purpose, subsidiary Correctbook Africa B.V. was founded on the 9th of September 2021. Under that banner, in addition to spending the donations from sales, Sam entered new markets for Correctbook such as the NGO and donor market, but also the local commercial market. He also set up a local distribution channel and a local production facility in South Africa.
What made this adventure extra special is that Sam's dream and therefore Correctbook's mission also started in South Africa! To mark this memorable moment in Correctbook history, we launched a special edition of Correctbook, the "Correctbook Goes Africa" special edition. This is a Correctbook in A5 format with a African design on the cover.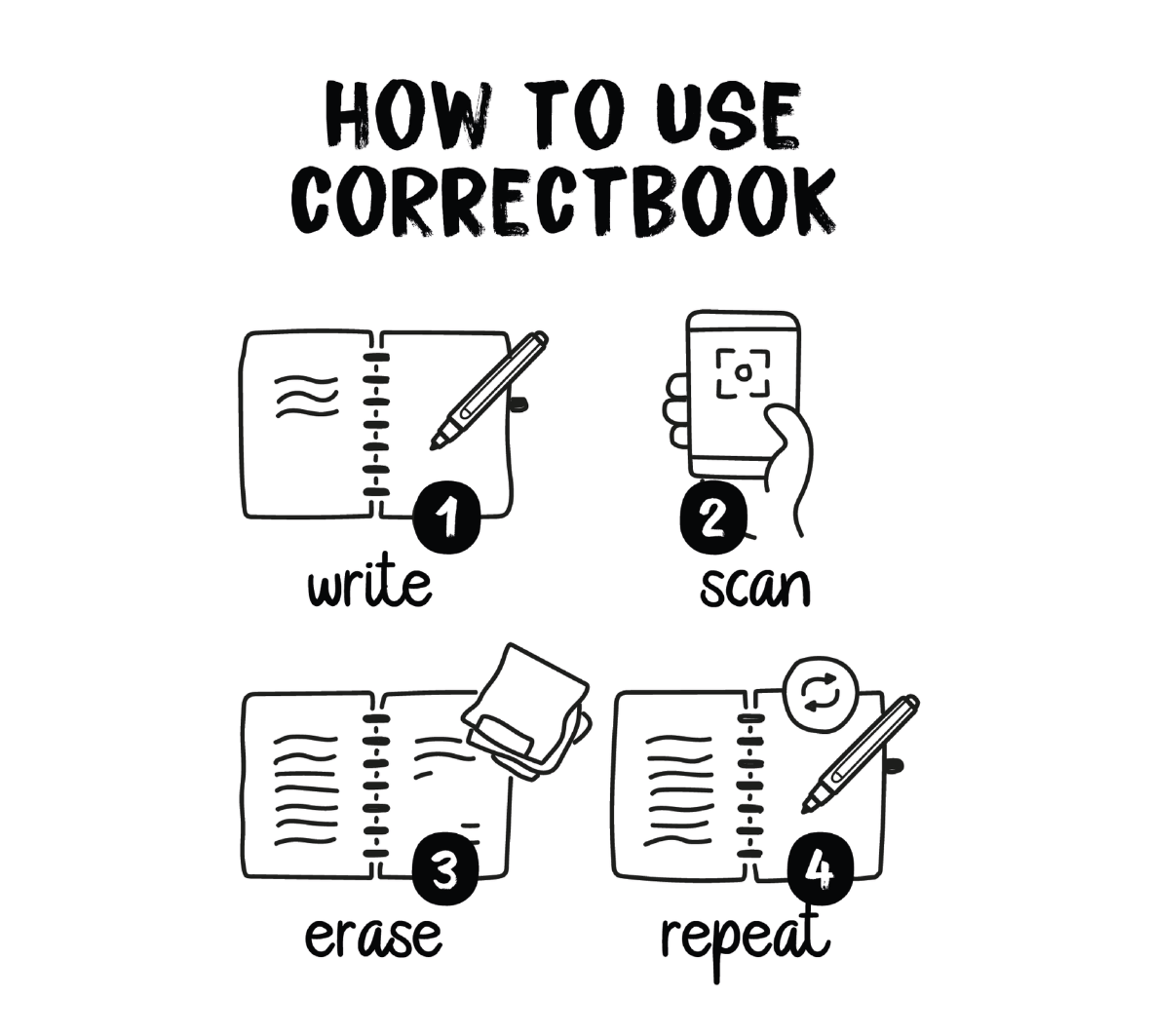 Features of this Special Edition Notebook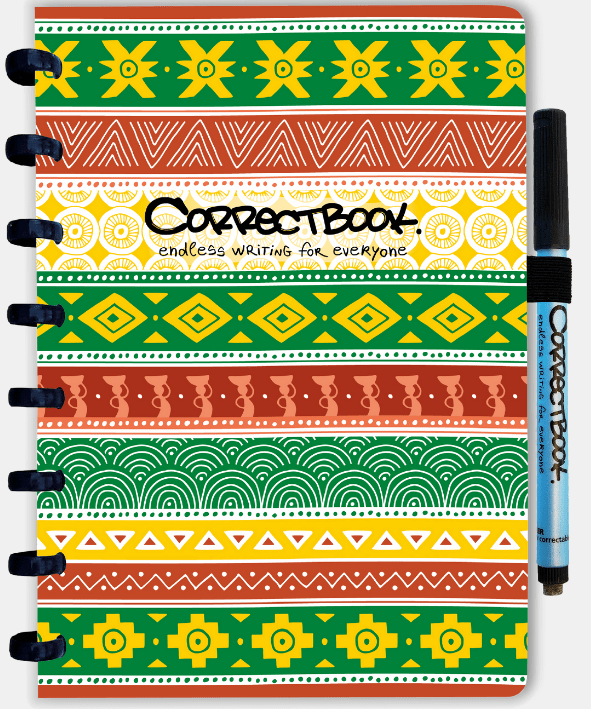 Multicolor cover, based on traditional African patterns
A5 Size (21 cm x 14.8 cm)
Correctbook Unbind & Click Ringbinder
20 Correctbook Core Erasable Sheets (40 Pages)
1 Black Erasable Correctbook Pen (0.6 mm)
1 Correctbook Cleaning Cloth
Supporting Correctbook Scan App
Infinite Writing & Drawing Fun
CO2-Neutral production
The reusable notebook above is produced in the Netherlands. Together with Trees for All we make sure the production of the Correctbook pages and cover is completely CO2-neutral. Naturally, we are proud of our local and sustainable production!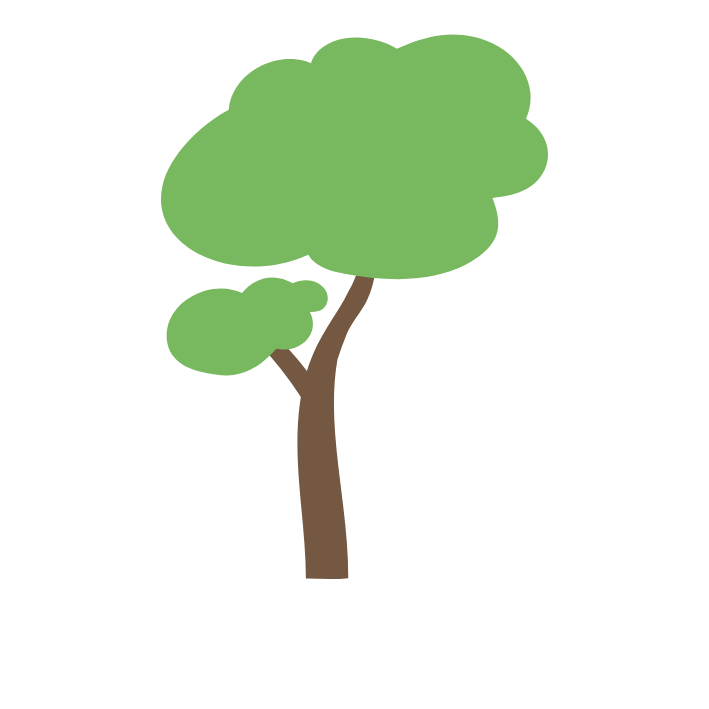 Uniqueness of Correctbook Correctbook Goes Africa Special Edition A5
€17.95