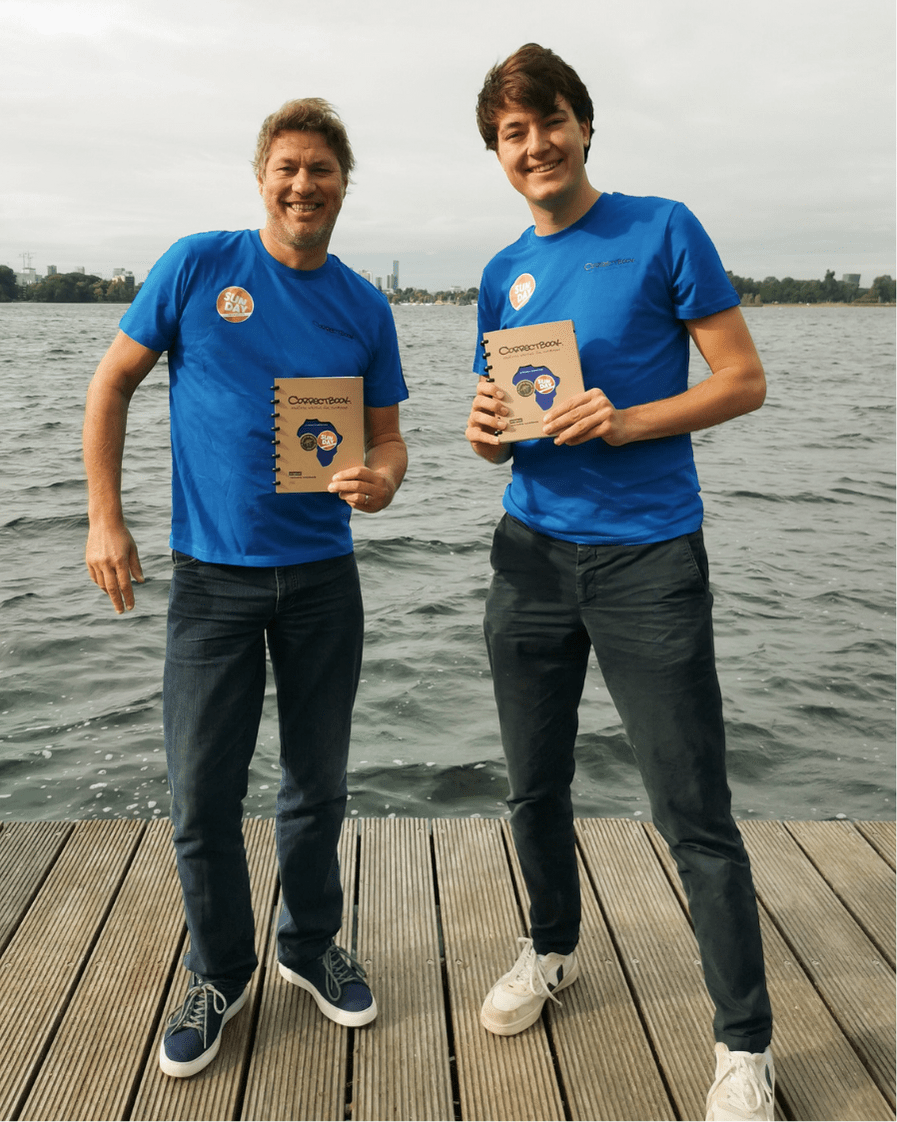 Correctbook ambassador Sander de Kramer
We would like to introduce you to Sander de Kramer. The man with the biggest heart of Rotterdam, is the new ambassador for Correctbook. In the Netherlands, Sander is known as a journalist and benefactor for the homeless and society's outcasts.
In Sierra Leone, people know him better by the name of "Chief Ouwe Dibbes". In that country, Sander personally saved orphaned children from labouring in the diamond mines and arranged schooling for them instead. "When I see injustice, a sort of primal instinct comes up in me", Sander says.
This makes Sander a perfect match for us! It is this same drive that made Sam start Correctbook in 2014. Correctbook's goal is to ban illiteracy, as the inability to read and write is one of the major causes of extreme poverty.
Sander wrote several books about his work in The Netherlands and Sierra Leone. Some of his titles are 'Van miljonair tot krantenjongen' and 'Chief Ouwe Dibbes'.
Sunday Foundation
In Sierra Leone Sander and one of his fellow journalists, Hugo Borst, started the Sunday Foundation. This foundation aims to help underprivileged children in Sierra Leone to get an education. The foundation aims to bring hope in the worst places, where the situation seems hopeless. Education is the key to escape the perpetual circle of poverty.
Together for better education
The focus on education is also an important match between Correctbook and the Sunday Foundation. Correctbook produces endlessly reusable writing material. The Correctbook goal is to make writing accessible for everyone in Africa. Working together with Sander offers great opportunities to get education within reach for children in difficult places in the world.