The story of War Child x Correctbook
War Child Holland and Correctbook have joined forces. How did that happen? We're happy to tell you. Every child has the right to education. Yet millions of children have no access to writing materials or have never seen a teacher as a result of armed conflict. They are denied the chance for a better future, as education is the key to developing their full potential.
Just like us, War Child wants to improve education for children. War Child's programs include activities such as catch-up education and learning to write, read and basic math and literacy for children affected by armed conflict. To eliminate illiteracy, our mission is to provide erasable writing materials to as many children as possible in developing areas.
Together we make an impact that cannot be erased! That is why we proudly present this 'War Child Correctbook'. For every edition sold, we donate 8 euros to support children affected by war worldwide. And of course we will also provide children in developing areas with the same erasable writing material. We hope you'll enjoy your War Child Correctbook.
Wanna get your hands on this book?
Buy your own War Child Correctbook. What is it? Well, actually an original Correctbook but completely in War Child style. Cool right? And the best thing is; you buy, we donate. An amount of 8 euros no less. You don't have to do anything for that, except to put it in your shopping cart. And what about the donation of the writing materials? That too will continue, so a win-win-win situation. It's a special edition; it is constructed slightly differently than a 'normal' Correctbook. This version is available while stock lasts, so don't overthink too much.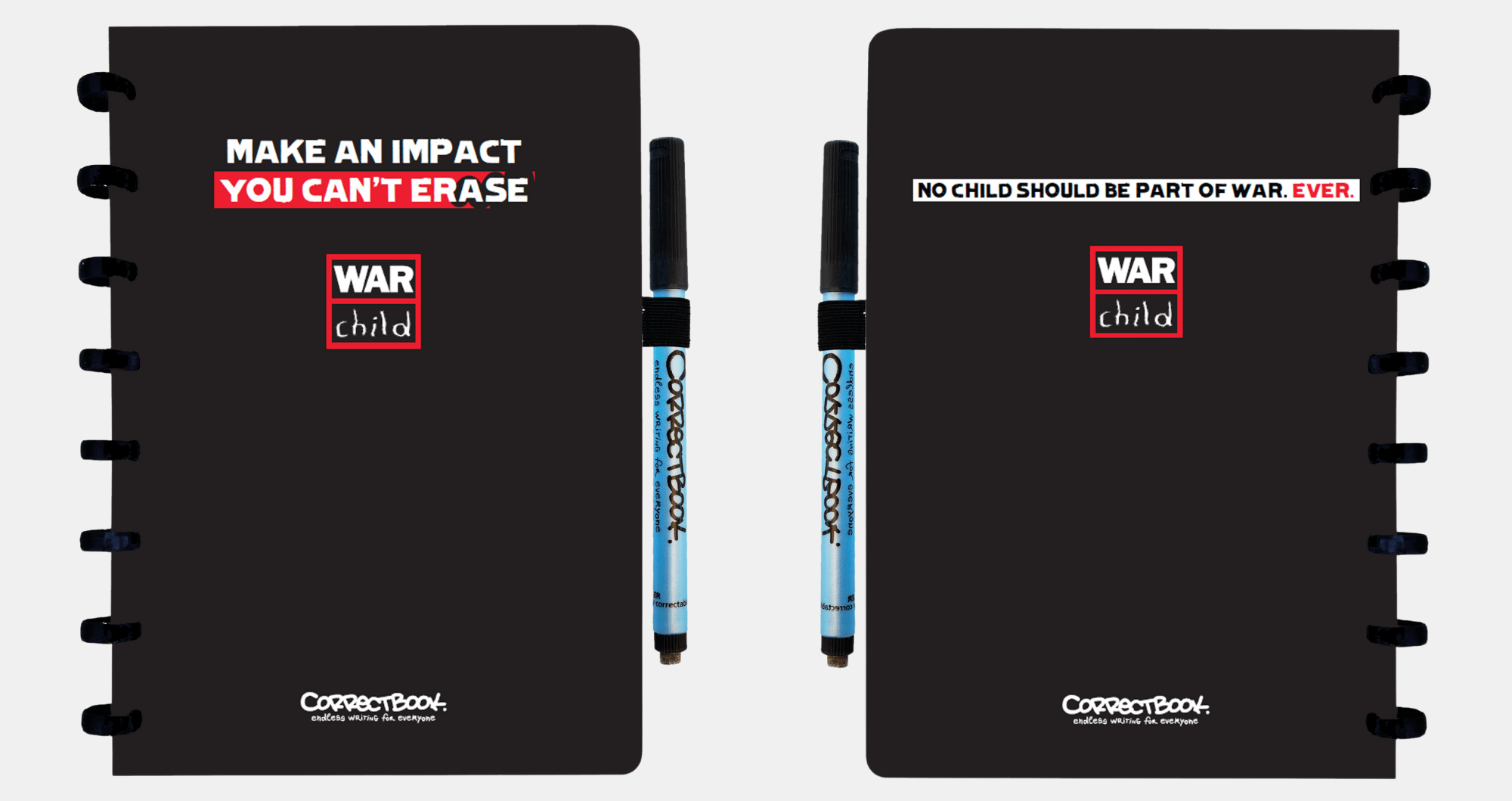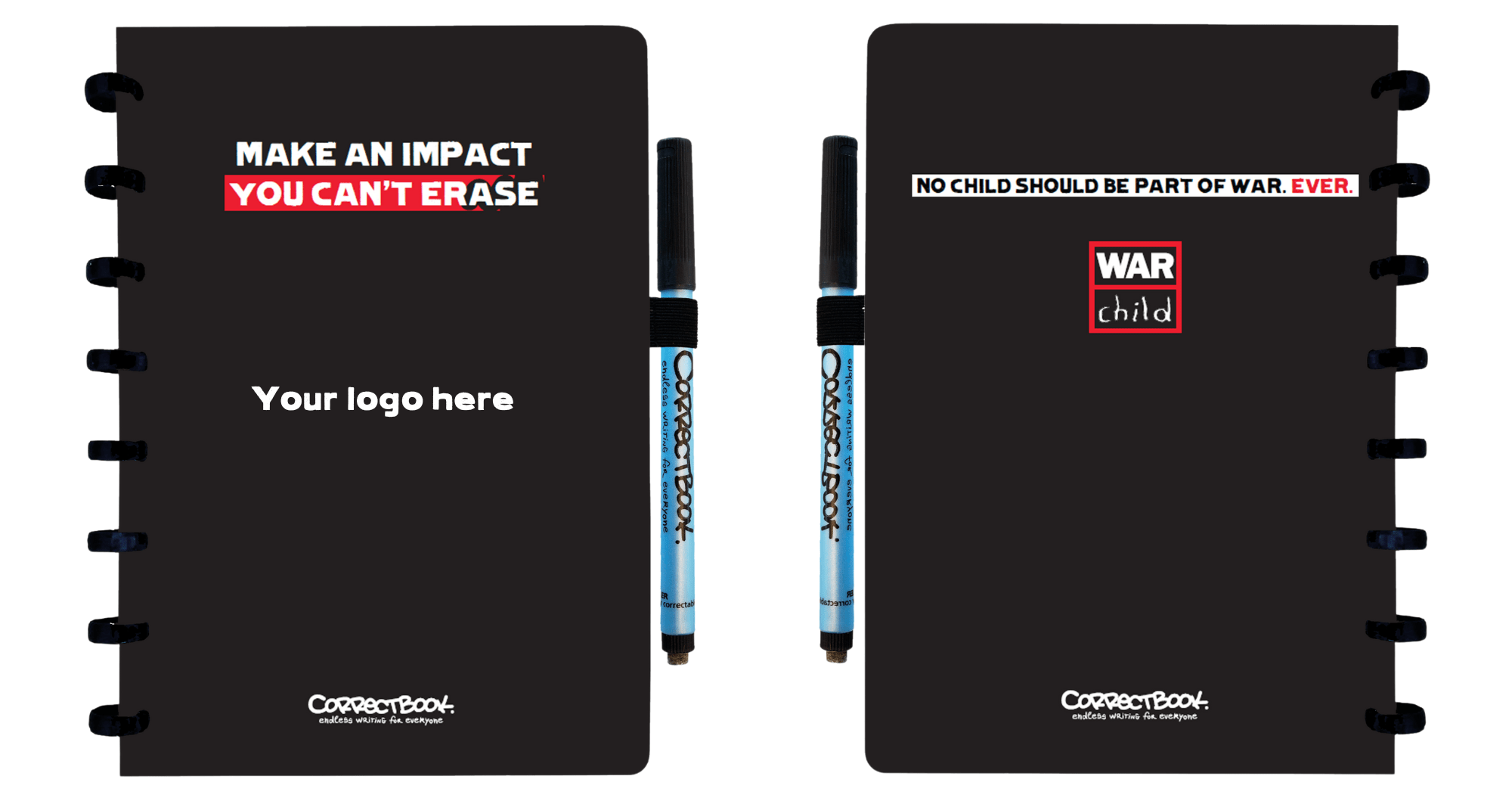 A branded WAR CHILD X CORRECTBOOK notebook?
Wanna place an order on behalf of your company? Then you can also personalize the War Child cover. And you kill two birds, or actually donations, with one stone. You donate the same writing material to children in developing areas and Correctbook donates 8 euros per Correctbook to War Child. We really can't think of a better promotional gift or present. What about you?