Original & sustainable promotional gifts
As a staff gift, sustainable Christmas package
or end-of-year gift for customers. Why Correctbook?
Because a Correctbook is durable, user-friendly and environmentally friendly.
It reduces paper waste within the company,
you join us in our battle against illiteracy and you spread
the awareness. Good for yourself and for your relationships.
Printing promotional gifts
Our erasable Correctbooks can be printed in full color
with your own logo and in your branding style.
Everywhere your promotional gift is present, the logo and corporate identity of your company are shown!
And the great thing is, it is reusable.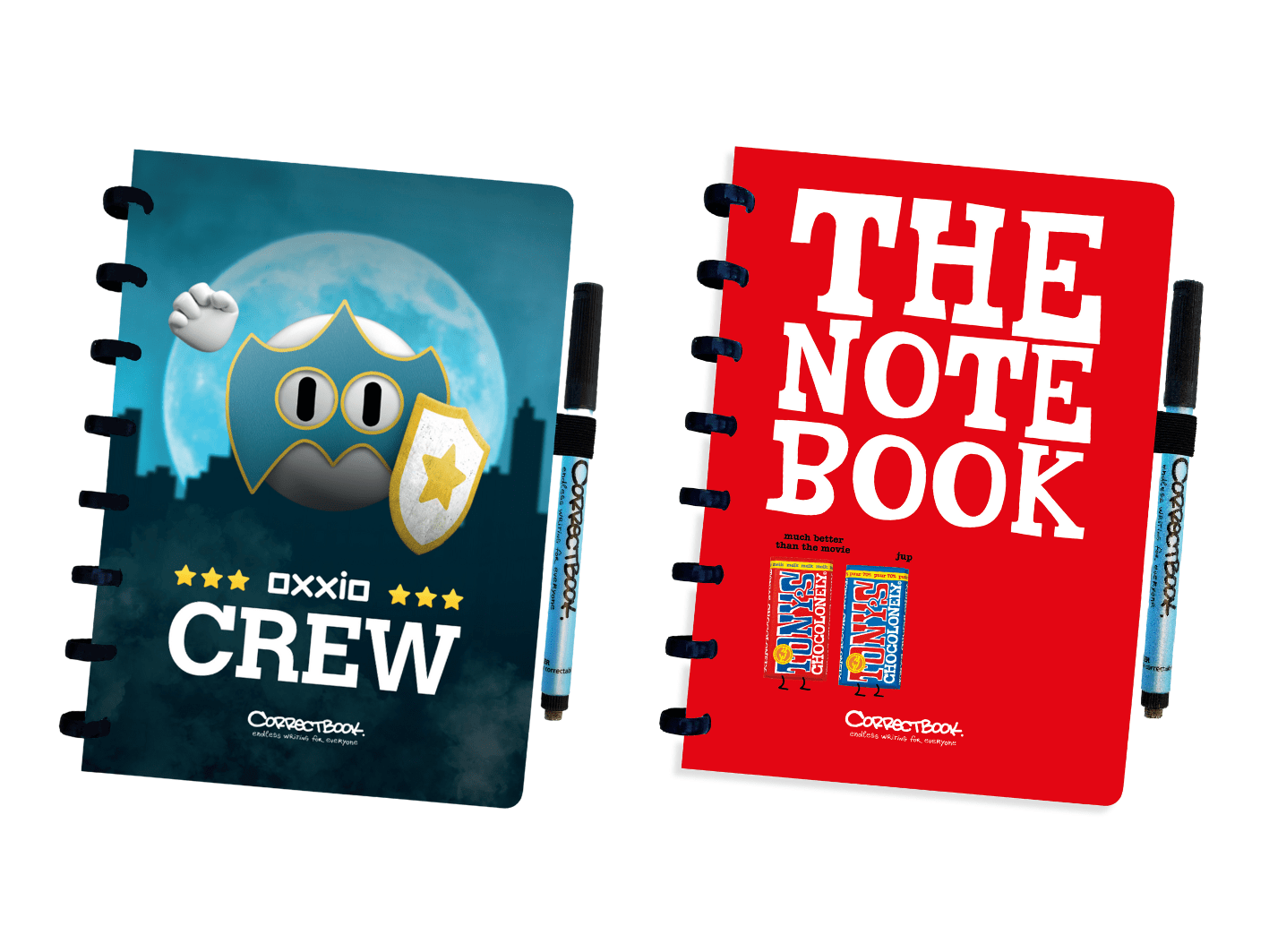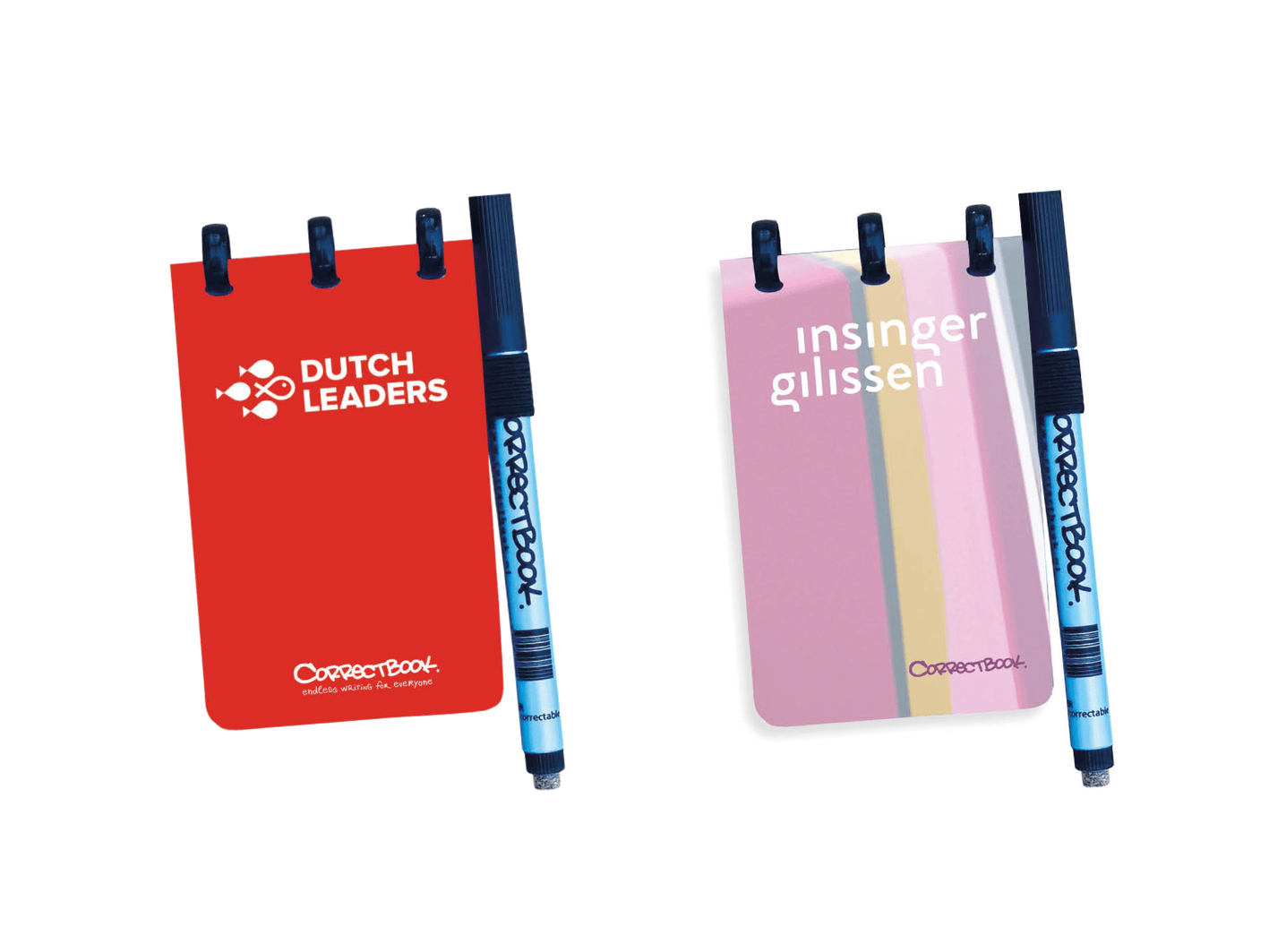 Give a sustainable business gift
Yes, you can also use the Correctbooks yourself. Are you visiting a customer? Don't forget to take your Correctbook with you. Write your notes on it and proudly explain why you use Correctbook. A great icebreaker. Or hand them out spontaneously to your associates. Who doesn't like to receive a sustainable promotional gift after all? This way you immediately share the story of Correctbook. Which makes us happy too. The wider our reach, the greater the help we can provide.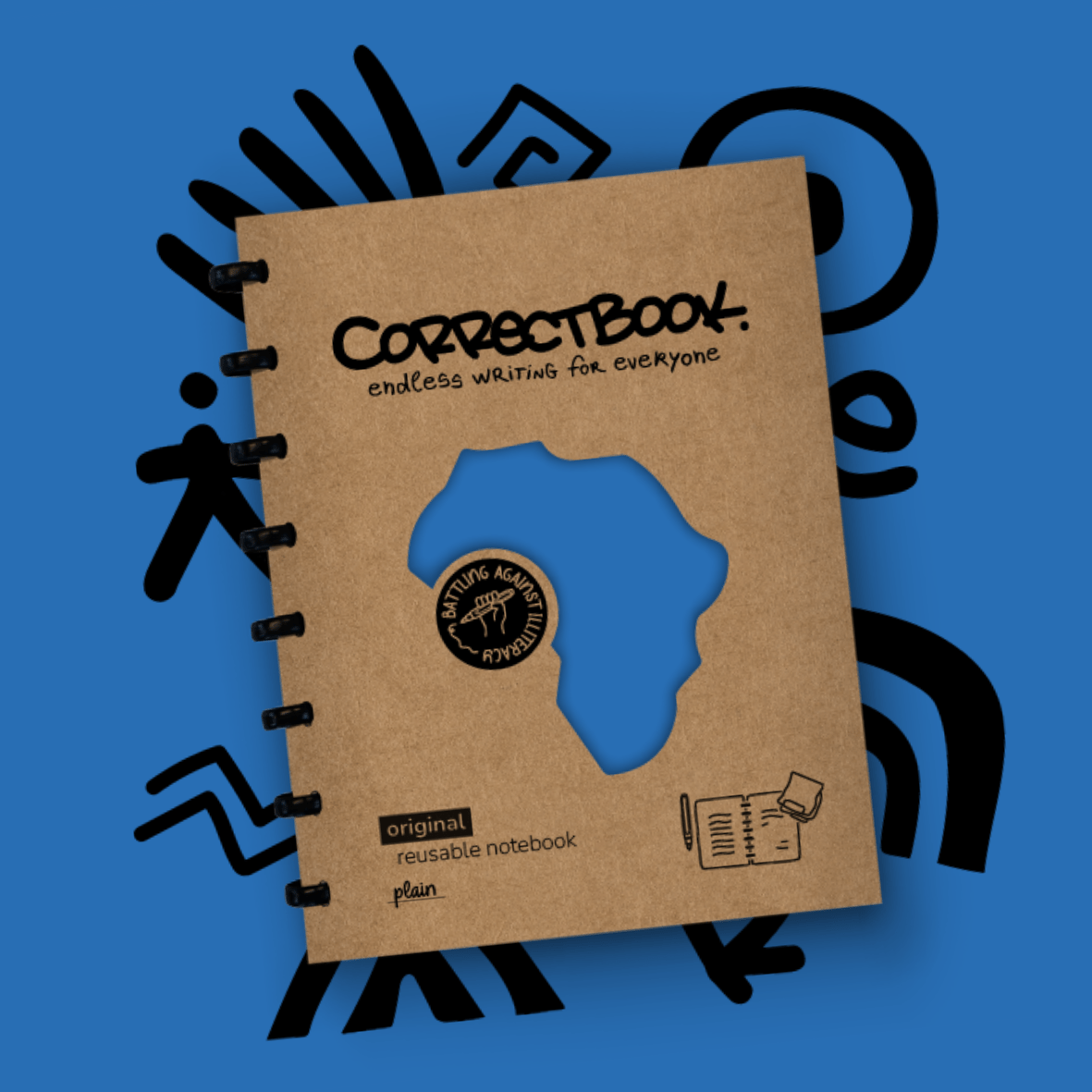 Get to know Correctbook
Correctbook is a sustainably oriented manufacturer of erasable notebooks with a mission: battling against illiteracy. 250 million children worldwide are not yet able to read and write. Lack of writing material is one of the main causes of this. And partly because of this worldwide, more than 773 million people over the age of 15 are illiterate. Correctbook wants to change that. With the purchase of each Correctbook we provide children in developing areas with this same erasable writing material.
What do our customers say?

"I ordered an A5 correctbook as a Christmas present for colleagues and relations. A beautiful & sustainable initiative with which you support a good cause. The booklet is easy to use, it writes well and it works well. Personal and fast service from Correctbook, I am very satisfied!"

"Celebrating an anniversary in corona time, that's a thing... But handing out a sustainable gift to all customers, including those from the past 10 years, that is no trouble at all! Thanks to the beautiful invention of Sam van Tol, there is a real OrganieQ- guidance- in-organizing variant of the Correctbook, designed by Ina van Herwijnen, completely in the branding style of recent years! Thanks to the pleasant cooperation with Maud, we have come to a beautiful, durable and super useful anniversary item."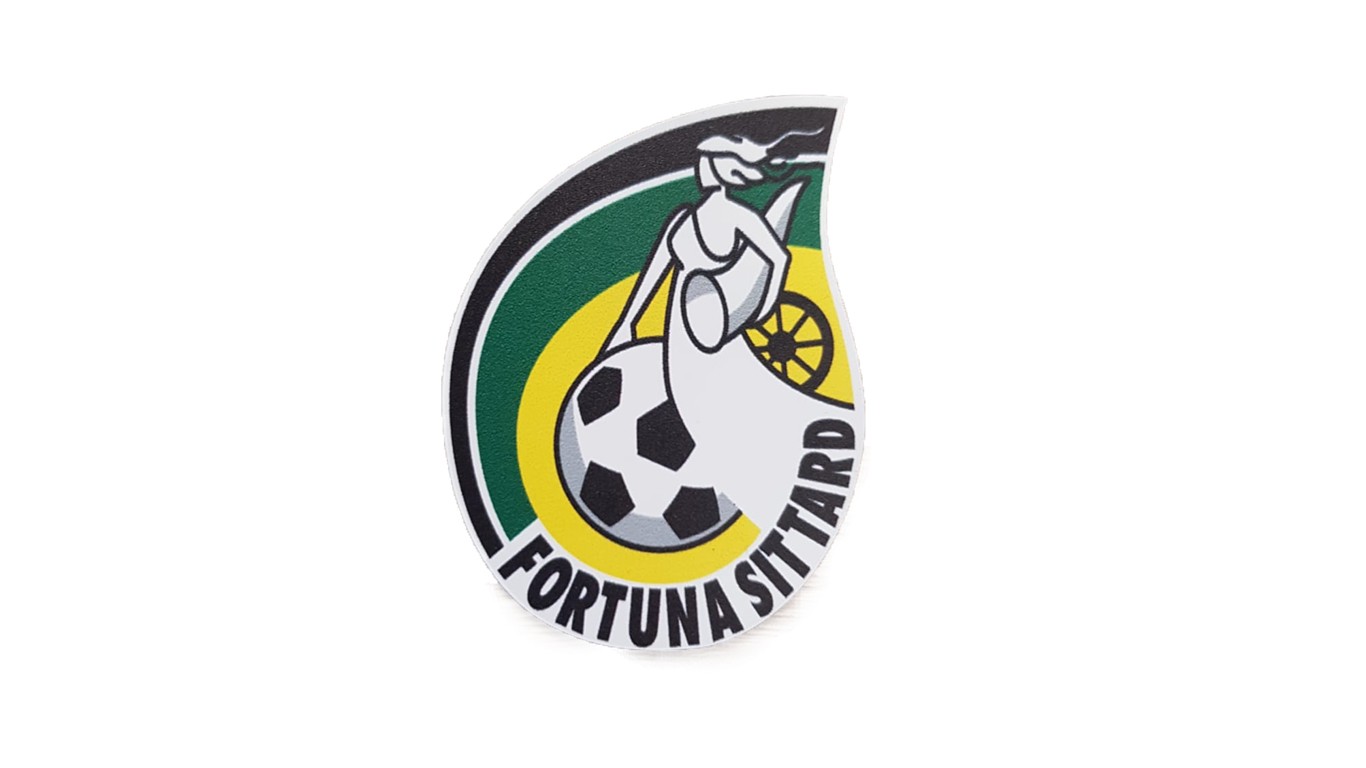 "Every year we put together a Christmas package for the members of our business club. This year we chose to have a Fortuna-style Correctbook made and offered to our partners. We strive to be the most innovative and best organized football business in the Netherlands. We take our (social) responsibility and do the right things with it. Of course it is only a relatively small gesture, but we also wanted this in the composition of our Christmas package."