You know what they say; when nothing goes right go left. Even when it concerns Correctbook. 'Cause this notebook is ideal for all our lefties. Why? We'll explain it to you in this blog.
The ringband is not an obstacle
Never ever, ever. 'Cause Correctbook has an Unbind & Click system. Beg your pardon? You can remove pages within seconds, and you can click them back into another place in your notebook. This way you can easily adjust the sequence of your notebook. Buttt that's not the only advantage. The advantage for all lefties is that you can remove a page from the ring binder and write on this individual page. Is your page full? Or done writing? You can just put it back some place else.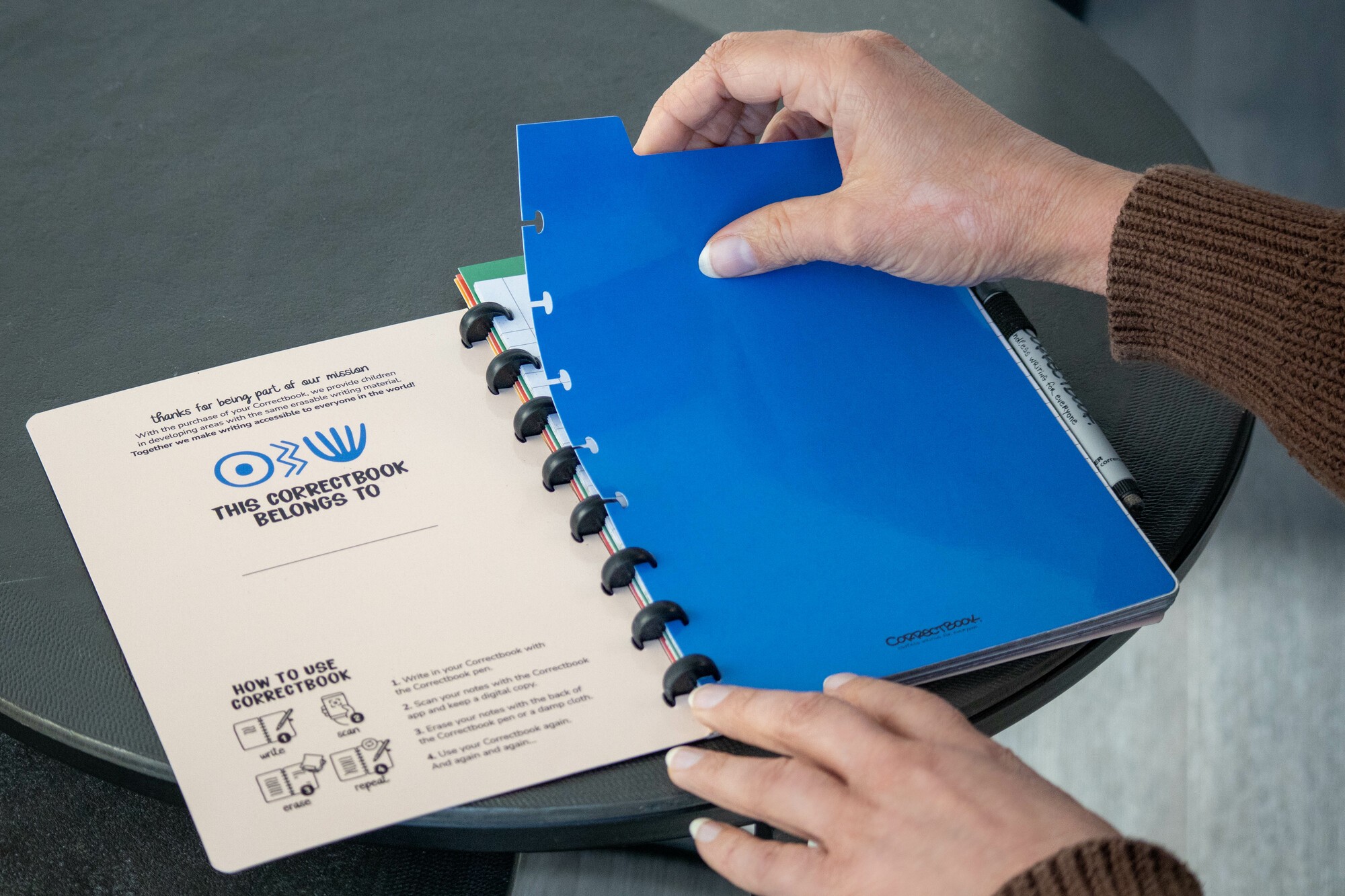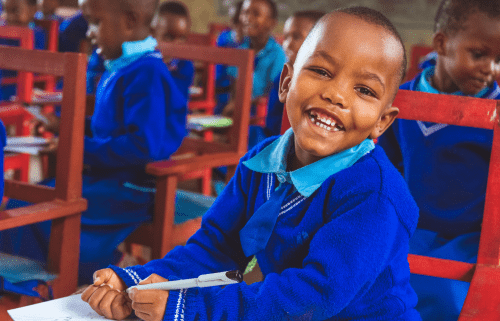 Afraid of losing individual pages? Then we have just the lefty hack for you. Remove the left page from your notebook, flip it and click it back into the ring binder. This way you can also write on the other side without the burden of the rings. In this case our logo is upside down, but okay we won't make a fuss about that (this time). So, is the ring binder in your way? You know, no need to panic.
The inkt dries super mega fast
The advantage of Correctbook is you can erase stuff and leave a spotless surface behind. Ah feels good right? To be able to write neat and tidy. Making a mess belongs to the past. Which is the reason why our ink dries so nice and quickly. This way you're not stuck with dirty hands and smudges on your pages after writing in your notebook.
The reviews say it best
Not convinced yet? Read the reviews of other left-handed below:

"Being left-handed I also had my doubts writing on a page like this, because of the high ring binder (writing on the right page) and the smearing of the ink, but the ring binder and the ink are no bother at all. The ink dries super fast." – Esmee

"Very nice to write on and to erase. It's a nice pen, for small handwritings as well. It doesn't stain under your hand". - Diana

"The Correctbook is very useful. Great that you can also expand it. The pen is thin, and it doesn't stain, very convenient for this left-handed." – Jolanda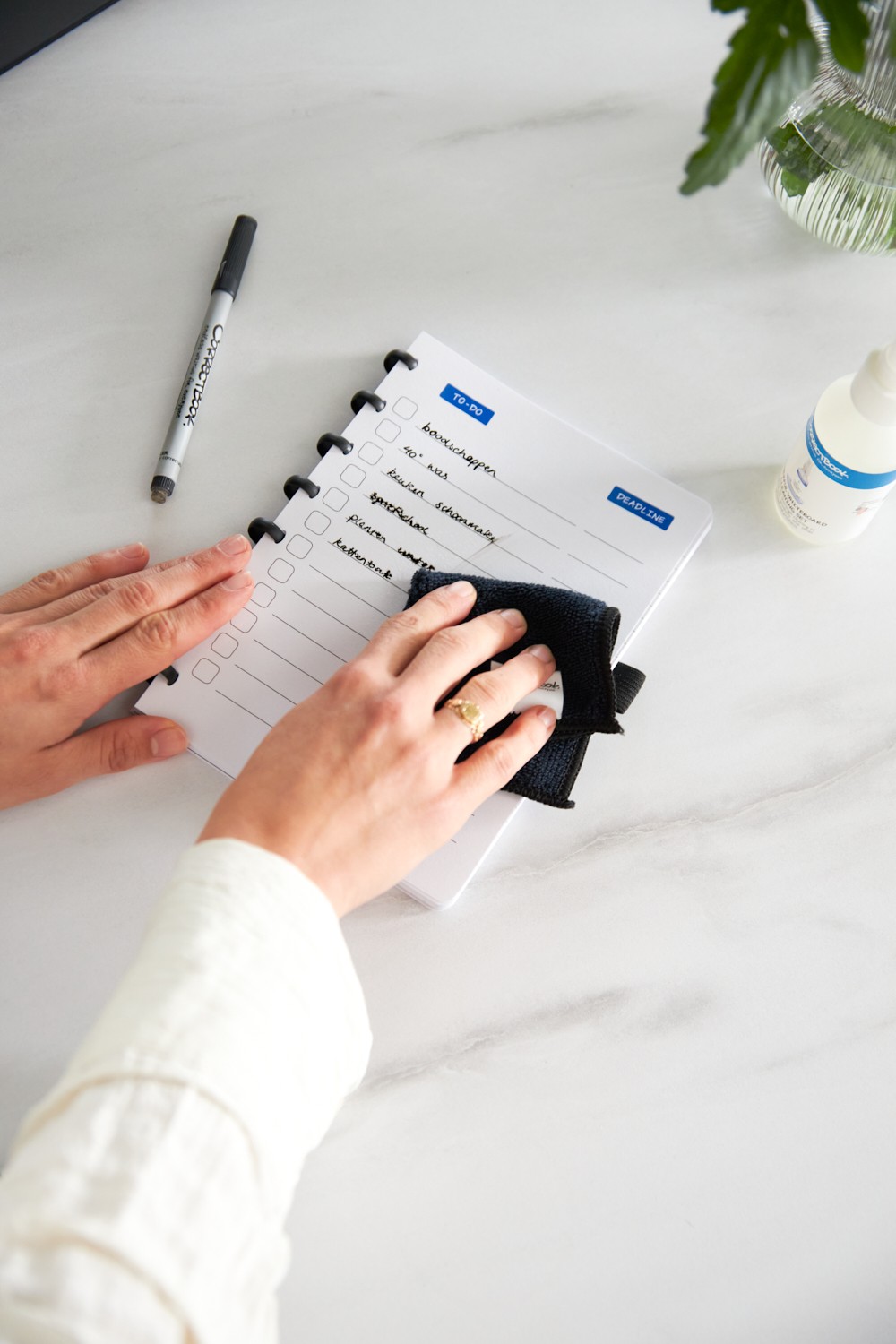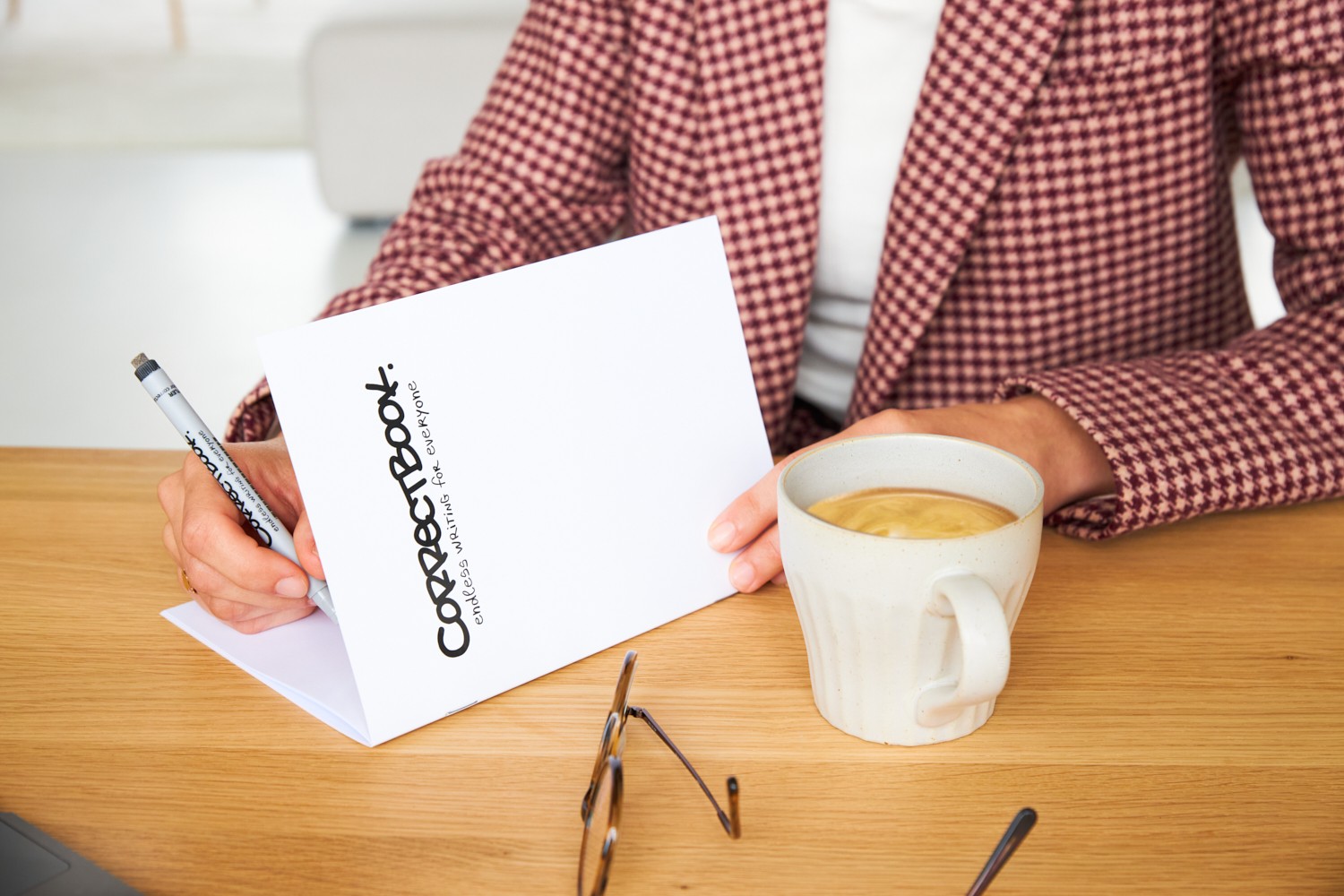 Seeing is believing
Wanna test first to be sure? Visit one of our points of sale and just ask if you're able to test the product. Rather eliminate the doubt at home? Order in our webshop then. If the quality does not measure up to your expectations, you can return it for free. But pay attention; the initial shipping costs will not be returned.
Other products
Not a big fan of the ring binder anyway? No worries, with our Correctbook Scratch your good to go as well. A compact notebook which you'll take with you easily. But no, that's not where it stops, we also have much more erasable products with which you contribute to our battle against illiteracy. View all products here.